Regular price
$37.99
Sale price
$14.99
Unit price
per
Sale
Sold out
The missing piece in your mix chain.
Tilt is a powerful passive tilt/shelving equalizer with an adjustable vacuum tube output stage that will give your tracks the edge they need. Inspired by classic and modern pieces of tube equipment, Tilt's meticulously tuned curves and tube circuitry deliver a delicious and usable sound. Whether you're mixing a track, mastering an album, or just adding a finishing touch to your sound, Tilt is the EQ you need to make your tracks shine.
Features:

Delicious and usable sound:

 

Tilt's meticulously tuned curves and tube circuitry deliver a sound that is both pleasing to the ear and useful in a variety of mixing and mastering applications.
Versatile EQ options:

 

With 8 different frequency selections and linkable/unlinkable bands, Tilt gives you the flexibility to shape your sound in any way you need.
Adjustable tube saturation:

 

Tilt's grit parameter lets you control the amount of tube saturation, from subtle warmth to a sizzly clipping extravaganza. This makes Tilt ideal for a wide range of genres and styles of music.
Easy to use:

 

Tilt's intuitive interface makes it easy to get started, even if you're new to using EQ plugins.
Available in aax, vst3, and au formats
Compatible with Mac OS X 10.7 and higher (M1 & M2 Native)
Compatible with Windows 7 and higher
View full details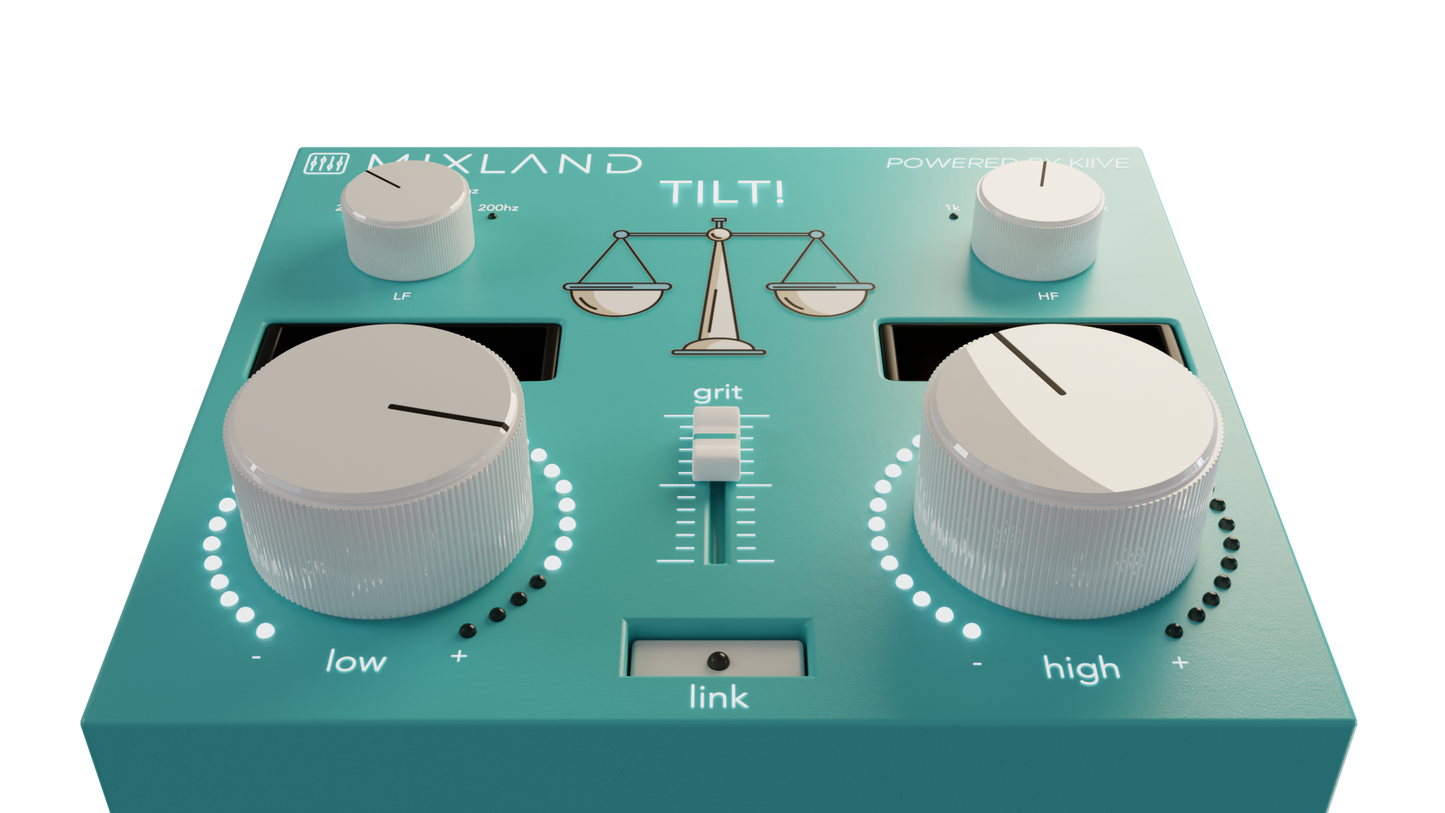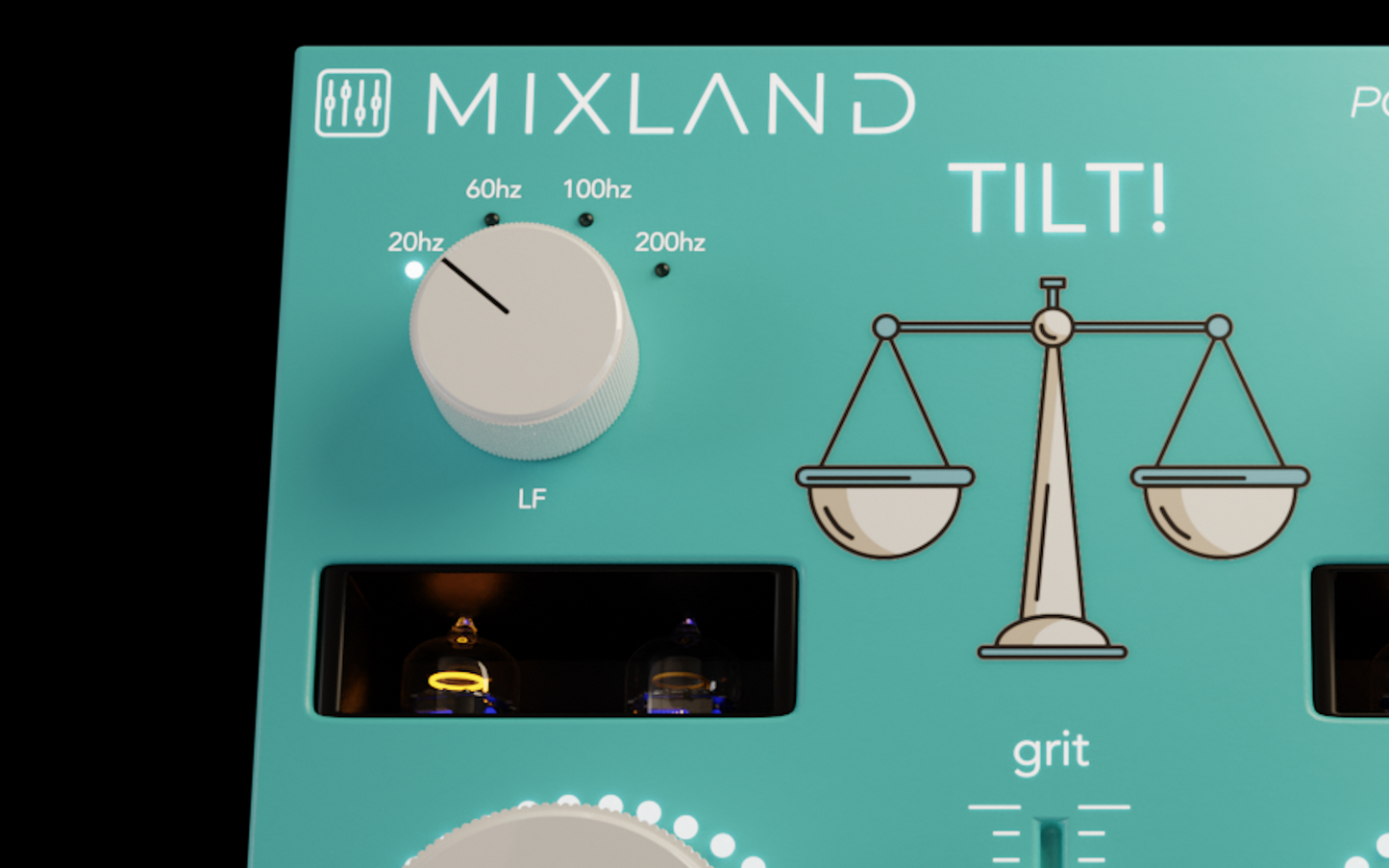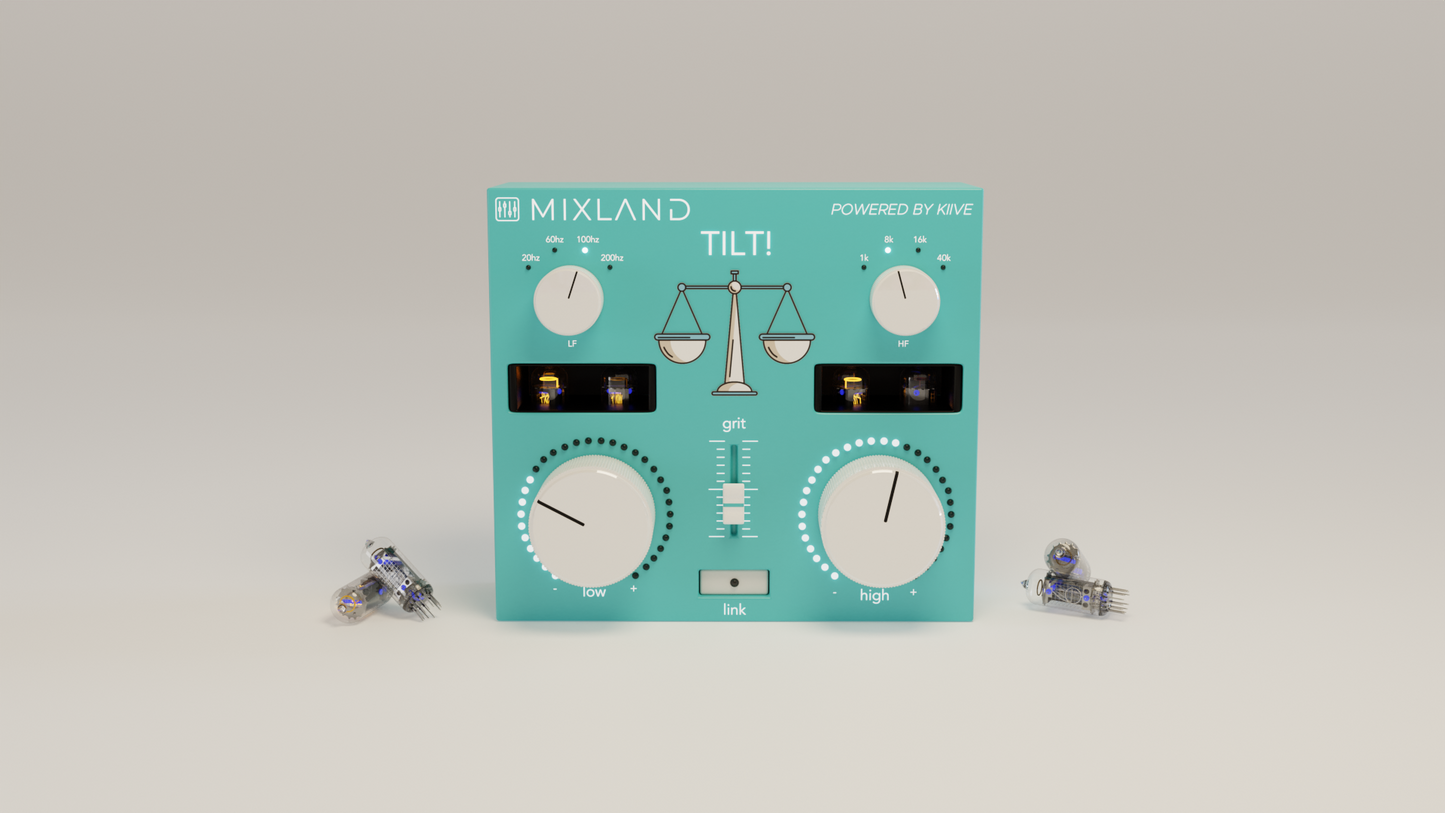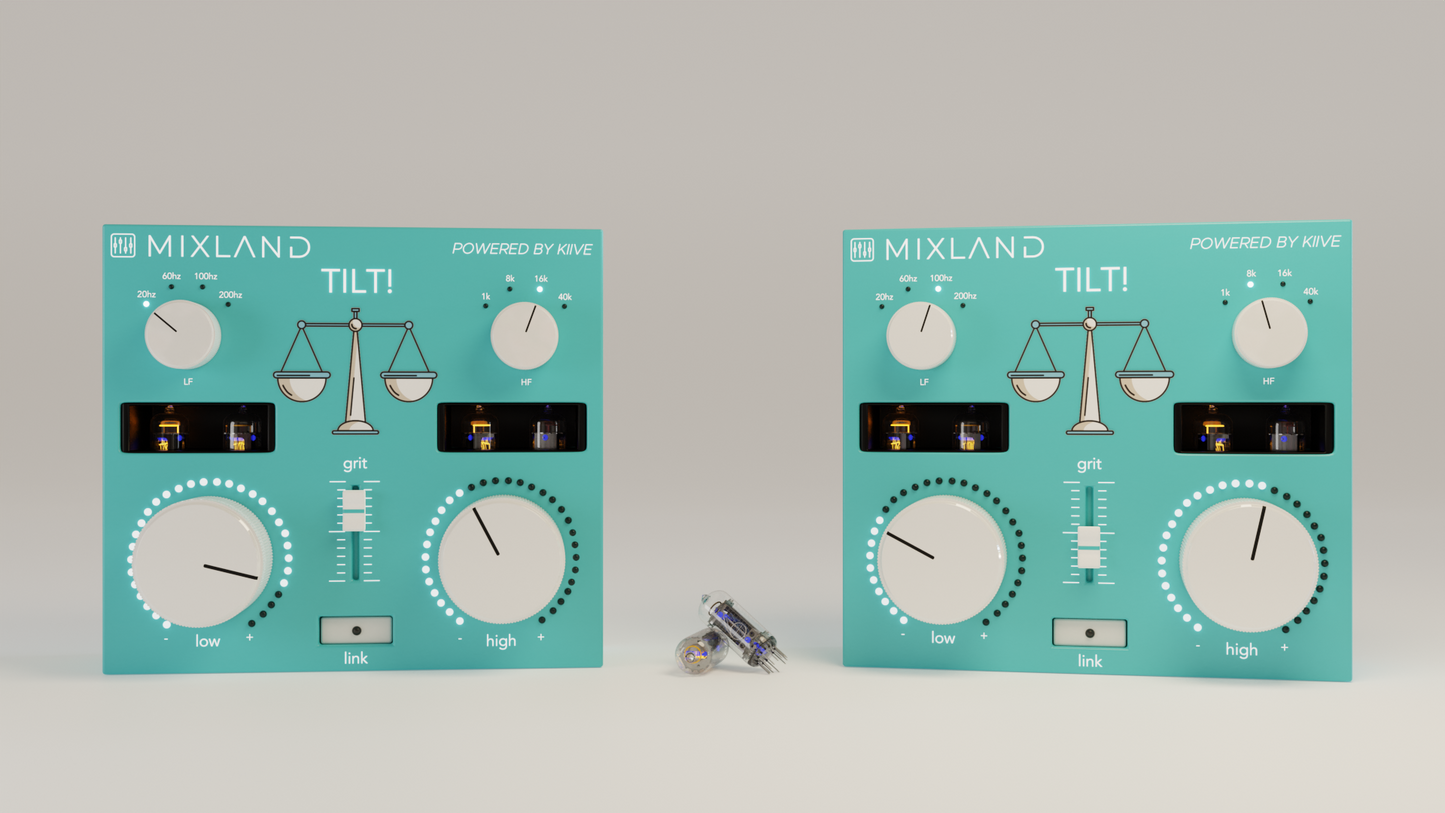 Better than I even expected
My go to for air on vocals now. Amazing for body too. I am slightly shocked by how nice this sounds. The saturation is great too. A little goes a long way!
Fantastic Plugin
Love it! Great tone - great color. I wish it was totally transparent on startup though.
Sweet and Savory!!!!
An awesome sweetener on anything that needs it.
the Tilt EQ
super simple right to the point thats what we like
Crazy
Amazing plugin vor fast tonal shape on vocals!